Here's another one of those common mistakes that we make when writing, and it's one that I bet we ALL do and tend to have difficulty picking out after the fact.
Read these sentences:
Rachel's eyes flew to John. If she could only take his hand and get to the kitchen, everything would be all right.
So… what's wrong with this picture?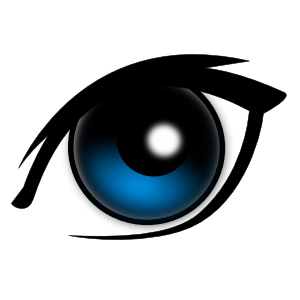 First, Rachel's eyes can't fly. Unless your character has eyeballs with little wings that tend to detach themselves from the sockets to whirl around the room, it had better be a gaze that's flying – not the actual body part.
Second, Rachel can't take John's hand to the kitchen. She can hold it and lead him there, but the hand is going to be attached to the body. Unless, of course, you're writing sci-fi or your character has some kind of detachable cybernetic implants (okay, still sci-fi).
Floating body parts occur when one character does something that, when read, literally removes or loses specific body parts. This is a very easy mistake to make when writing a first draft, and something to particularly watch out for when writing romance (all that gazing and cooing and swooning tends to get the body parts flying… er… you know what I mean).
Anyone have some funny examples to share of floating body parts from their manuscripts?
This entry was posted on Wednesday, August 25th, 2010 at 2:21 pm and is filed under
Rye Thoughts
. You can follow any responses to this entry through the
RSS 2.0
feed. You can
leave a response
, or
trackback
from your own site.